create customer insight with (big) data
targeted effective actions
increased customer value & customer experience
realised in co-creation with CIM7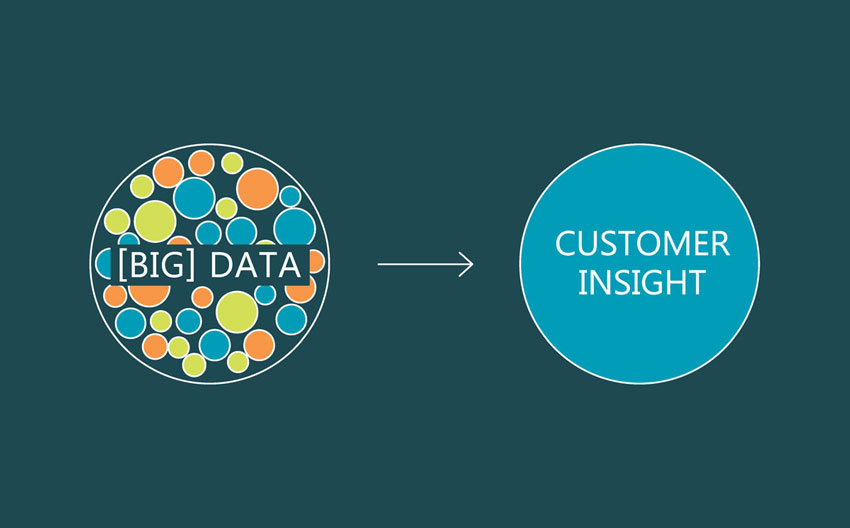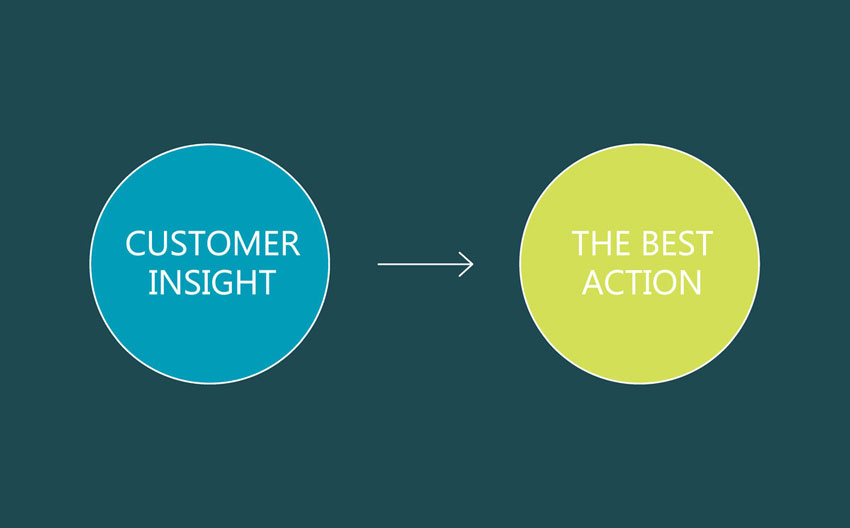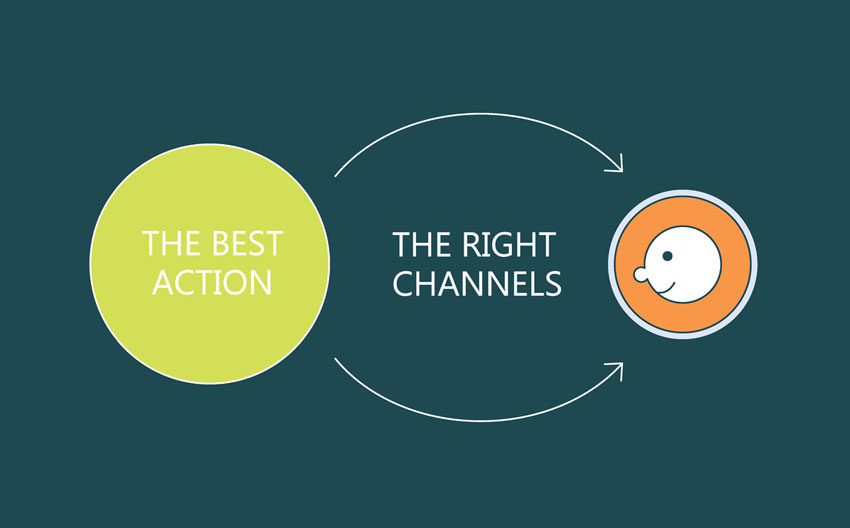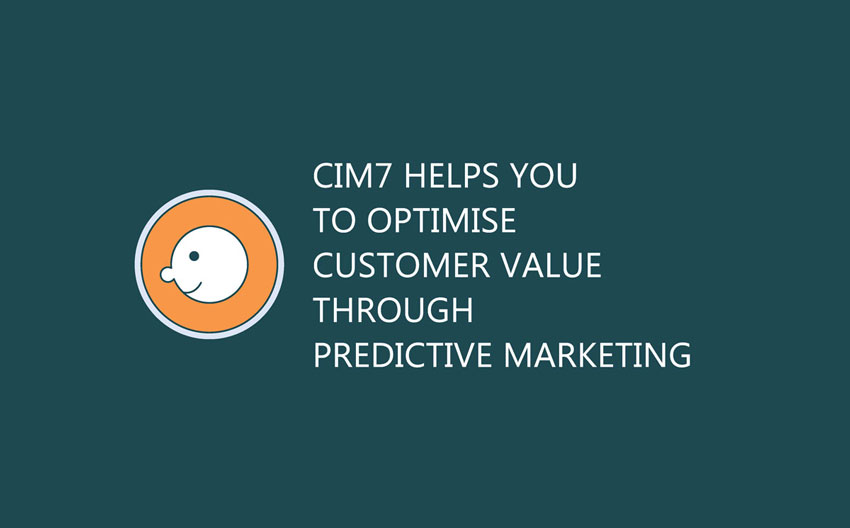 Improve customer value and customer experience with (big) data
Based on (big) data you can serve your customers better through sharper insights resulting in both increased customer experience and customer value for your organisation.
CIM7 helps organisations to achieve this quickly and effectively (earning while learning). We have expertise and experience both on the functional level (marketing, communication, data analysis and modelling) and on the technical level (data streaming, data quality, data platforms (cloud) processing, machine learning).
The best offers for your customers
Based on data and research results, we implement a structure that allows you to create customer insights and translate them into actions with measurable results. Customer insight provides the best propositions for the specific customer, offered through the right channels and with tuned content. In short, maximizing the relationship between customer and organization / brand.
The Customer Journey into practice. And with proven impact on the business results.
BUSINESS RESULTS OF CUSTOMER INSIGHT
Proven impact on the business results with CIM7
A manufacturer of durables targets the online communication based on forecasted purchase intentions and potential value per product category. Customers will receive 50% fewer messages while the conversion is 155% higher.

Customers with a predicted high churn risk receive a tailored offer keeping these predicted reason into account. The loss of customers in this category is reduced by 22%.

The conversion of potential customers (B2B market) to customer is improved by 180%, through a more targeted proposition and a more effective use of the marketing and sales tools.
Stepwise optimisation of customer values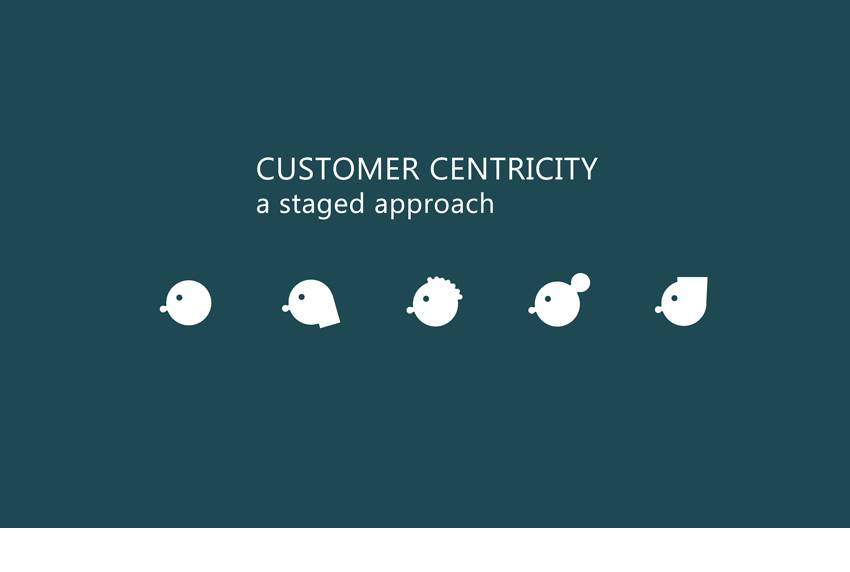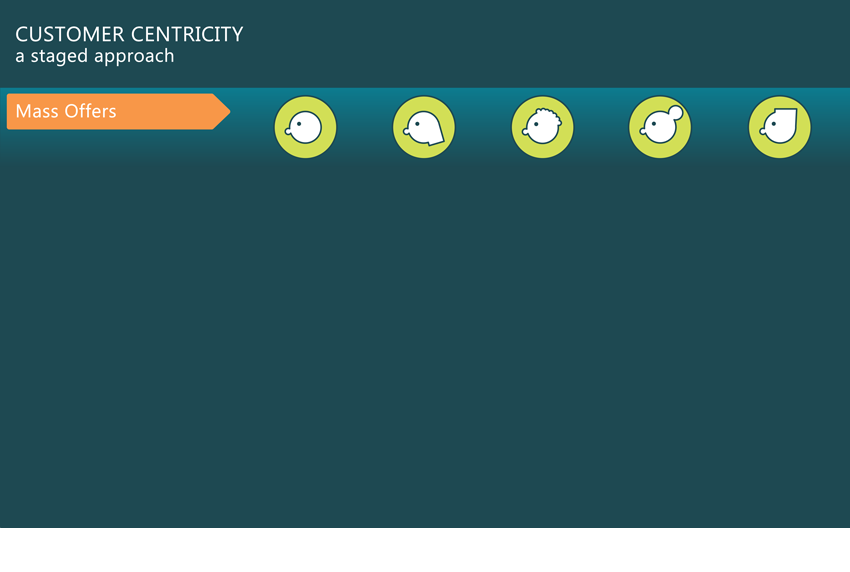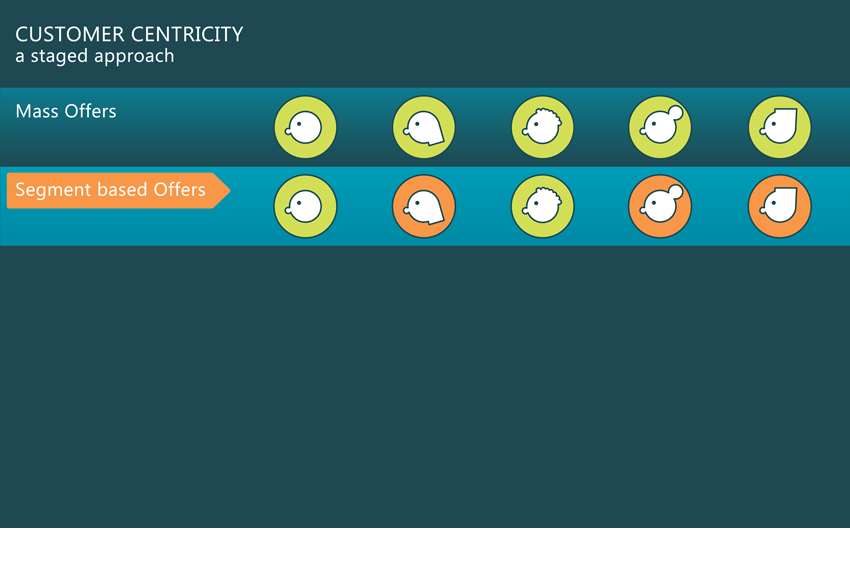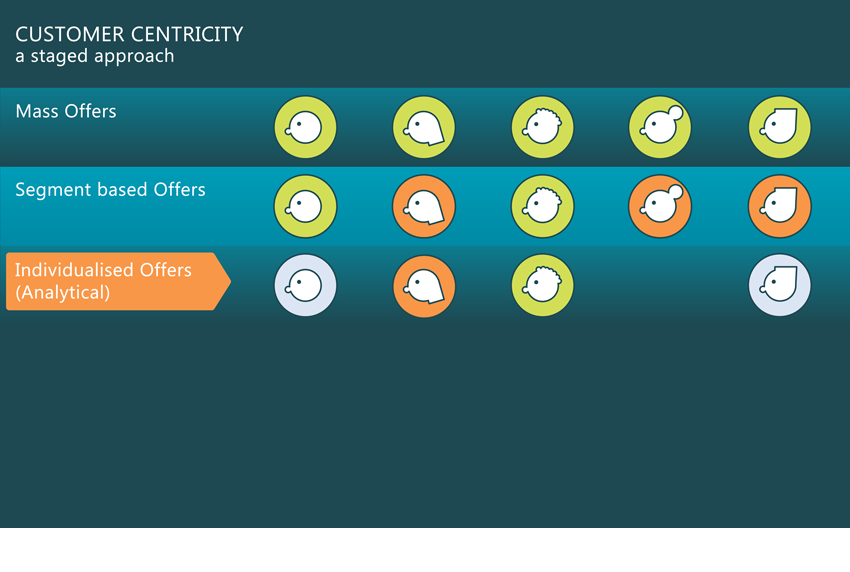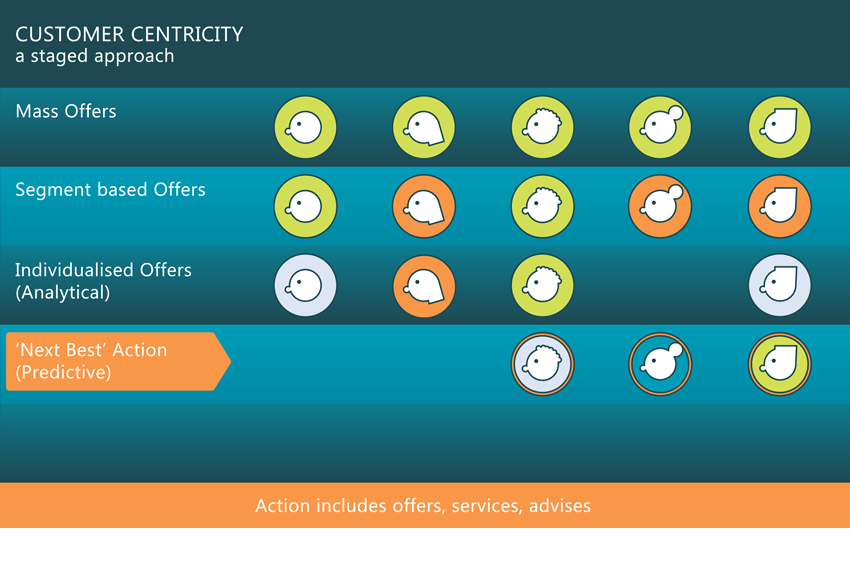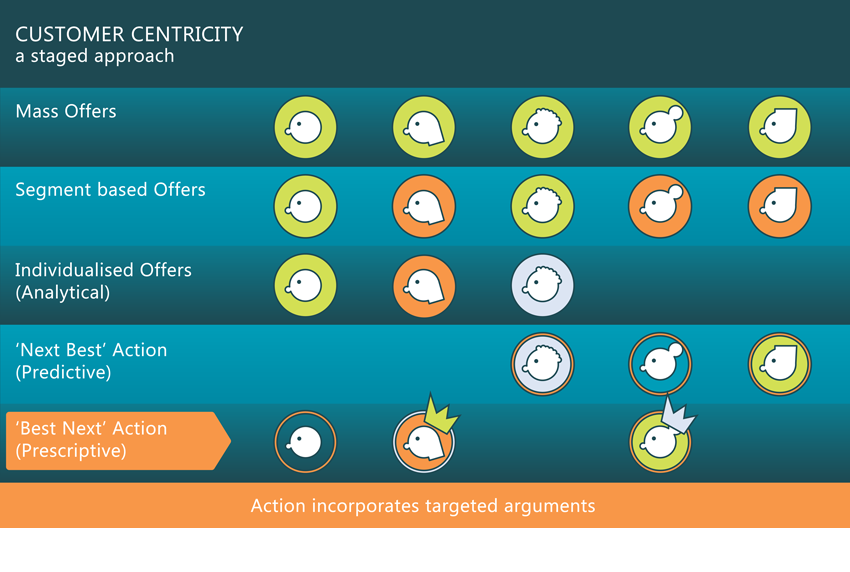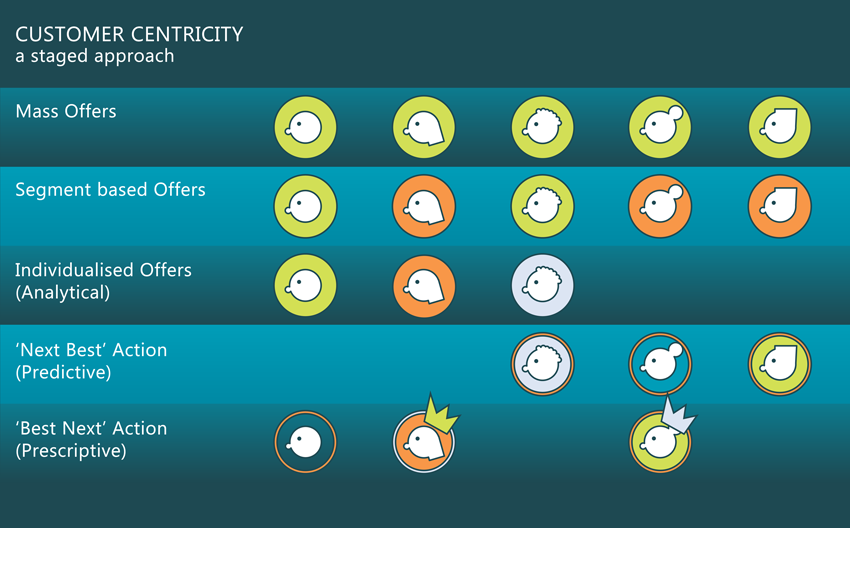 Higher customer satisfaction and higher customer value
Keen customer insight improves the ability to act more effectively and improves the results of the Customer Journey approach. With (big) data it is now feasible to act on the basis of individual users' insight and their particular journey. Resulting in a tailored conversation that optimises the customer experience.
The customer likes to be addressed by relevant information (sale, service, advice), but rejects increasingly irrelevant communications. Targeted and personalised communication provides a higher appreciation of customers (Customer Experience).
And as a result for the organisation: higher customer value (Customer Value) and a more effective budget allocation.
Staged approach according to your timetable more effective
Higher value for customer and organisation sounds great in theory, realisation in practice is often quite a challenge. Not every organization has been established as a digi-company like Uber, Airbnb and Facebook. A phased approach is therefore often recommended. Substantial steps, because customer expectations are increasing exponentially. But at the same time implementable and with business results in all stages.
WHAT IS CUSTOMER INSIGHT?
Creating customer insight is a process, a system part of the organisation
Customer insight will be created based on information why, what, how and when customers behave. Research and data gathering are the activities that feed the information process. Marketing- and customer expertise, sector knowledge and creativity are requisites to turn data analysis into customer insight. Creating customer insight is not a one-trick pony; it is a process, a system that should be implemented in the organisation. Read more about Customer Insight.
Customer insight: information and expertise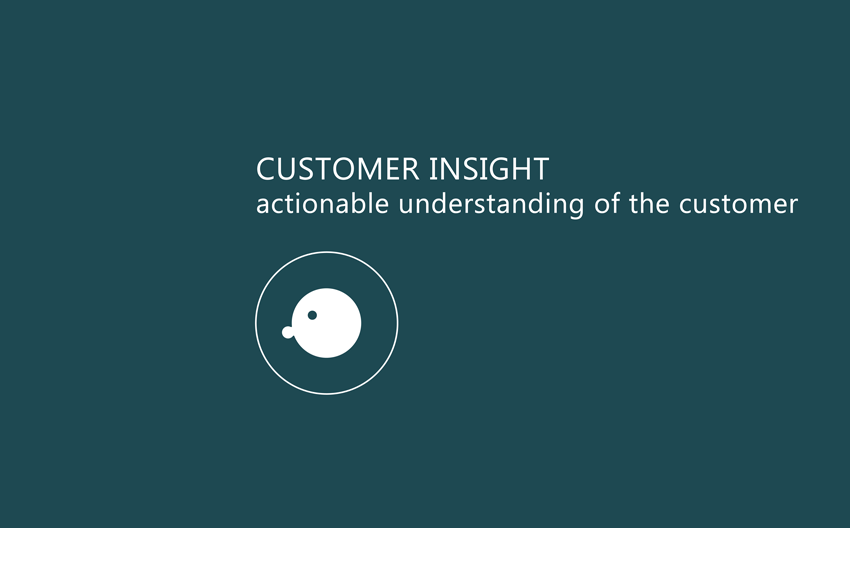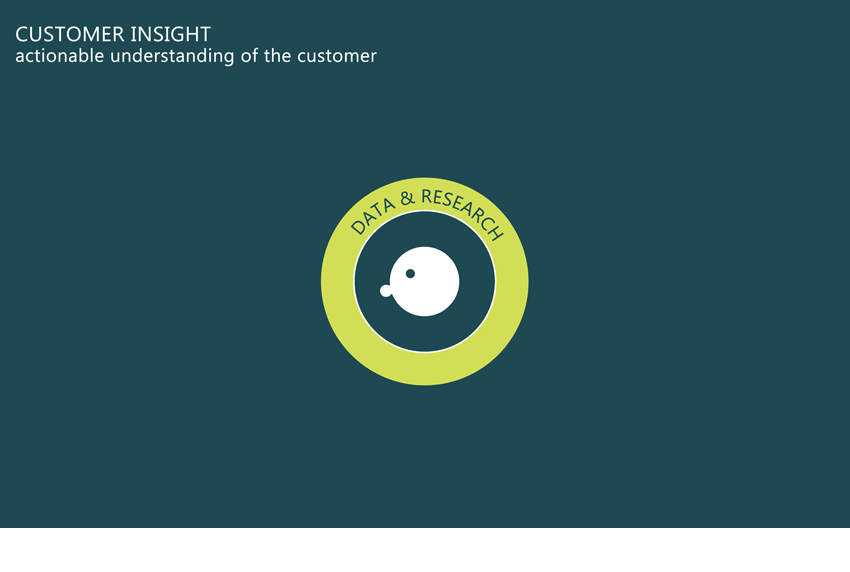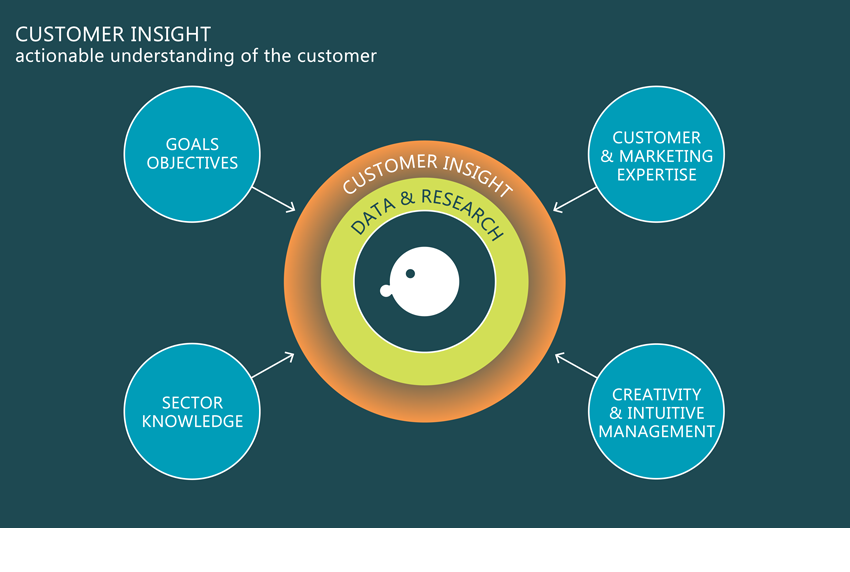 PREDICTIVE MARKETING
Predicting customer behaviour with customer insight
It is awesome to have great insight on which proposition certain customer segments like most. It is even better if you know which proposition, when and through which channel every customer can be approached best.  On the basis of (big) data (especially transactional and behavioural data) it is possible to select targeted customers who are most likely interested in a specific proposition (Customer Targeting). Conversely it is also possible to define the propositions that most likely will be appreciated by specific customers (customer engagement). Read more about Predictive Marketing.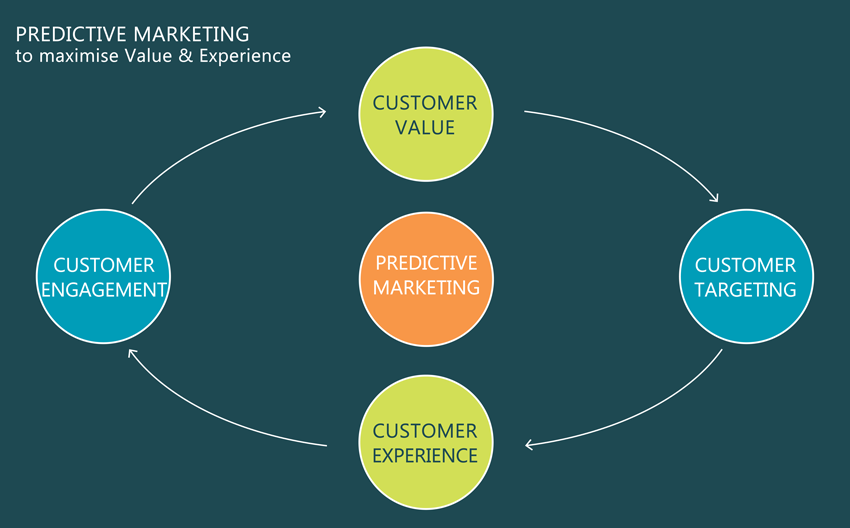 HOW TO FIX IT?
Customer insight with data – more and better
Customer insight has been used for decades for product and service development. The blue ocean strategy (Kim and Mauborgne, 2005) is a good example.
By the use of (big) data, it is possible to create customer insight in many more areas (from channel selection to conversation content), focussed on specific customer groups or individual customers and more frequent in time to even real time.
Areas of applications of customer insight & predictive marketing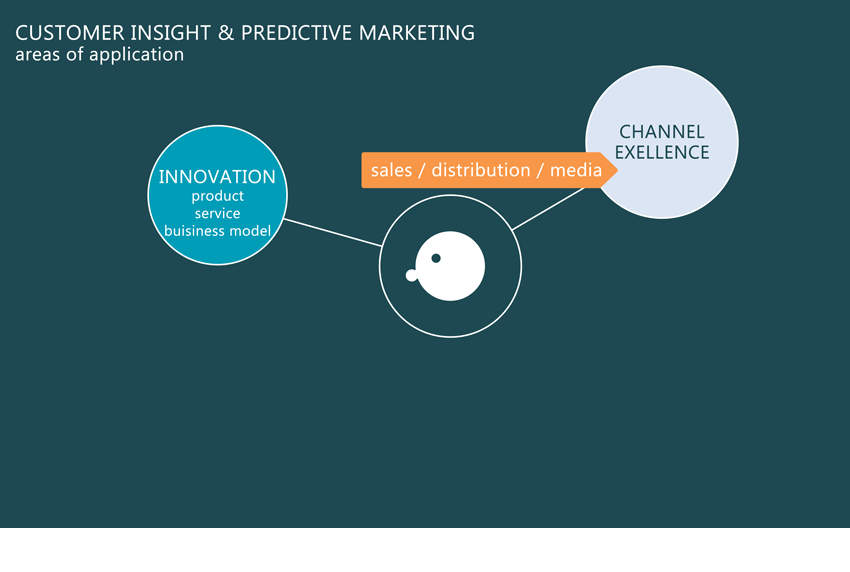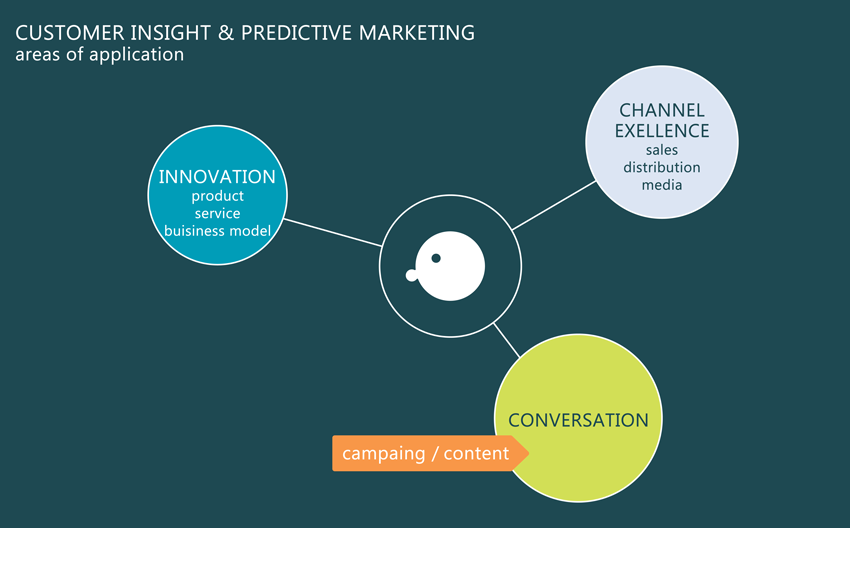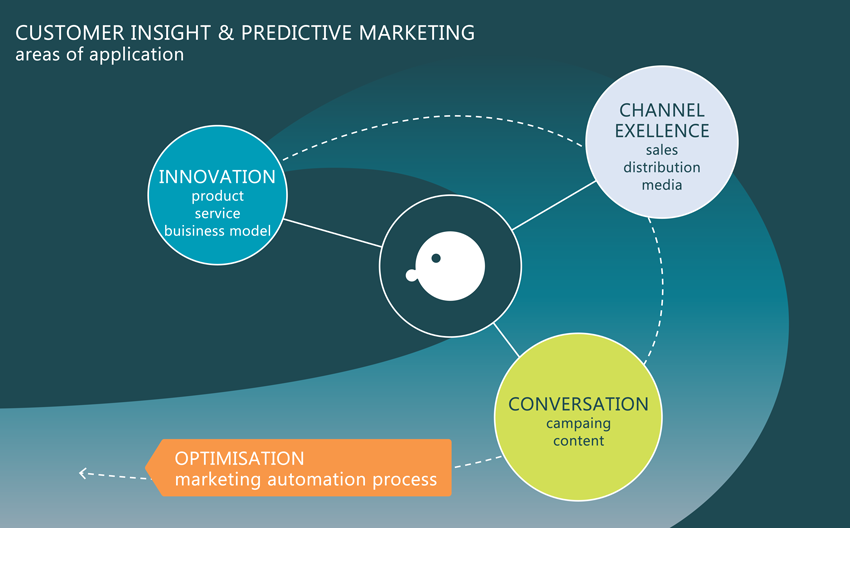 First step: data analysis
Many analysis models are available to retrieve customer insight from data and research. Below you will find some common modelling techniques. We distinguish models that are primarily focused on Customer Targeting (the right customer the right proposition) and Customer Engagement (proposition / action that generates the best customer value for the customer).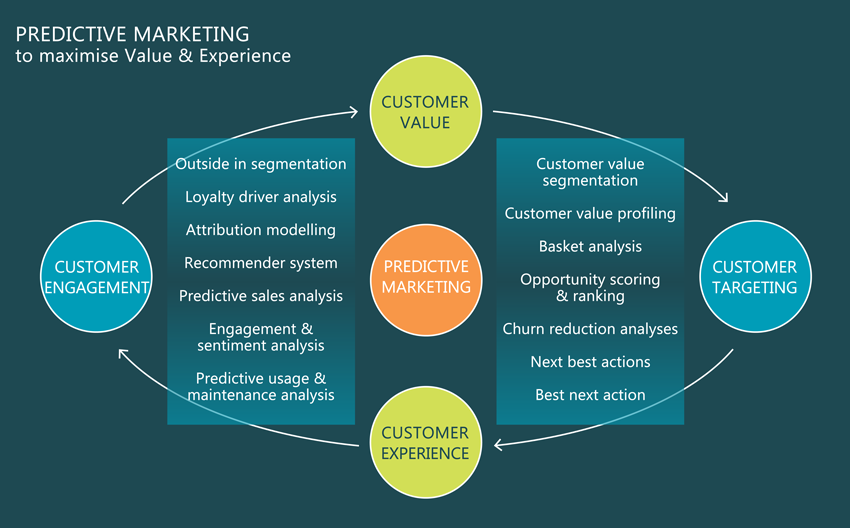 More than data analysis
Continuous and structured customer insight requires a more automated process. The result of the data analysis is a set of calculation rules (algorithms) that need to be transferred to the software of the operating systems. During this transfer process several ICT issues need to be tackled, such as data transmission (including data streaming), data quality (data cleansing, ETL) and data processing.
If real big data is involved from many sources, it really is a great challenge.
WHY IN CO-CREATION WITH CIM7
1. Results
All projects we have realised with our clients have resulted in measurable, positive results. Read some case studies here.
2. Customer centricity = core activity of organization, CIM7 facilitates the process
CIM7 facilitates organisations to create customer insight management based on (big)data and research.
By analysing data, development of business algorithms and implementation in the operational process.
Starting point is that if the project is completed your organisation will manage the process themselves. Optimisation of the services to your customers is your core business.
However, if there are (temporary) insufficient resources (people, data storage and data processing), we can offer you solutions.
How can we serve you?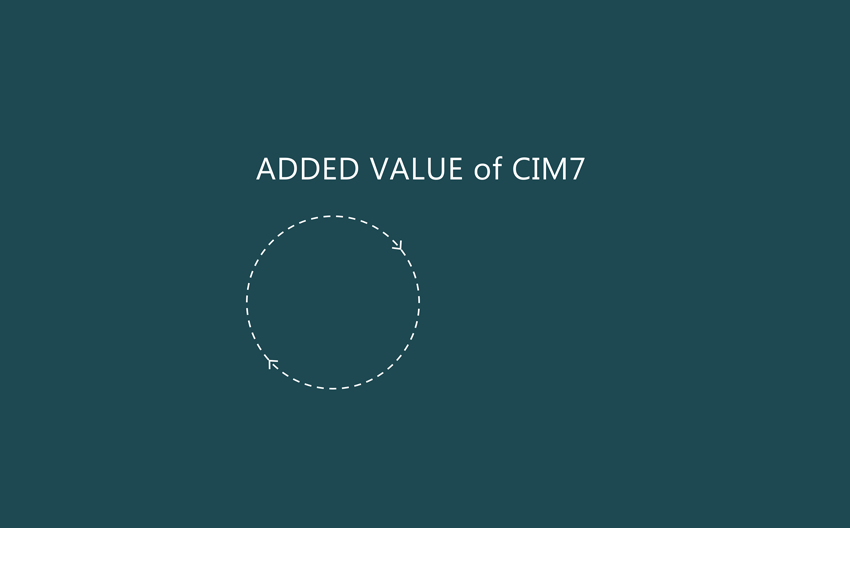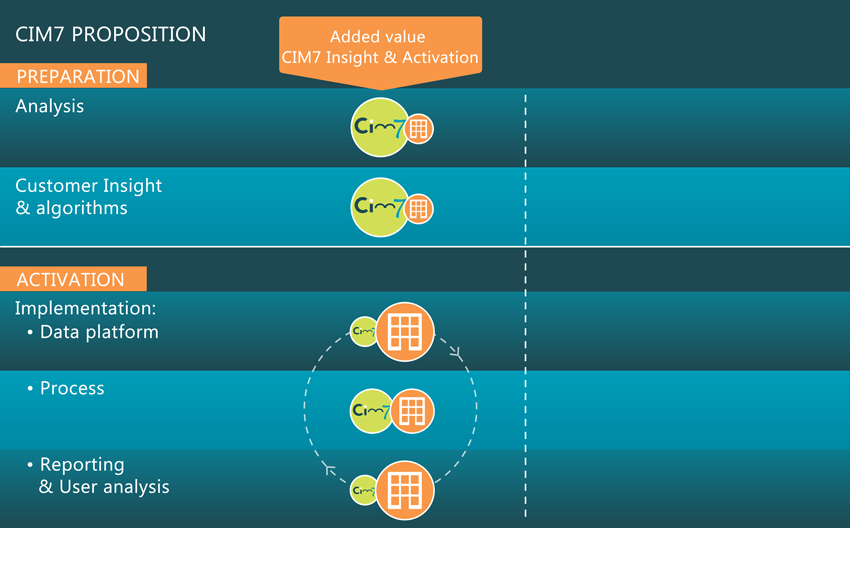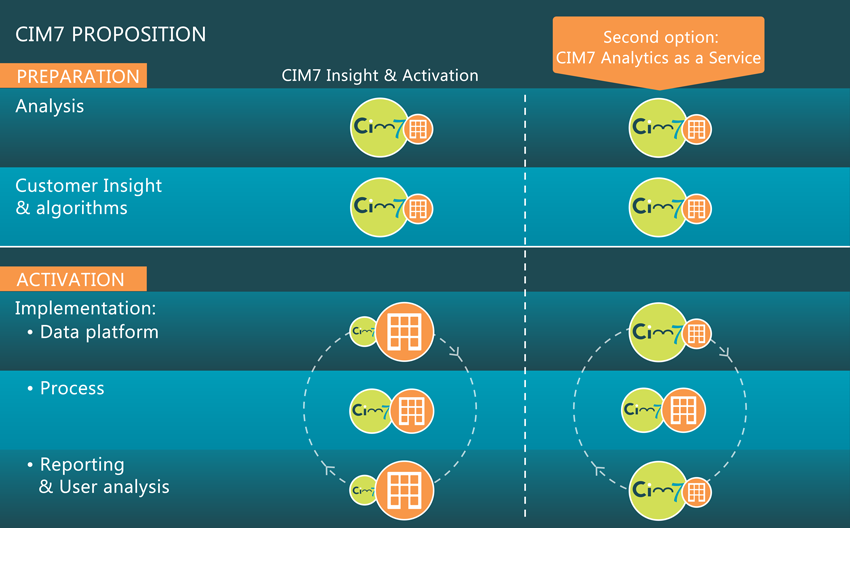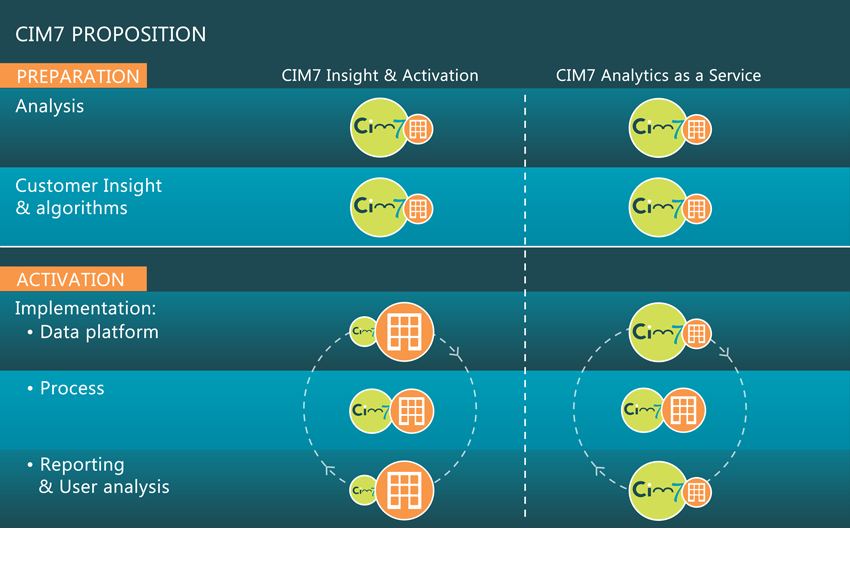 3. We deliver more than customer insight
Creating customer insight based on (big) data is great, but in our view it is a semi-finished product. Implementation in the (largely) existing business operations is for us part of the project. This requires also a lot of IT knowledge and experience.
4. Best in class
CIM7 represents professionals with a deep knowledge of and experience in (big) data analysis, design of algorithms, programming and ICT processes and architectures.
5. The job is done if it performs in practice
Raised in marketing and communication we continuously focus during the development process on 'How can we translate this into concrete actions for the customers of our clients'.
6. Permanent education
Experience is good, but only a guarantee of the past. Certainly in the area of ​​big data analytics and associated cloud processing, changes go extremely fast.
That's why we spend at least 20% of our time on study and R & D.
7. Sharing knowledge
Actually we do not have time for it, but we are happy and feel obliged as well to share our knowledge and experience to professionals who want to develop.